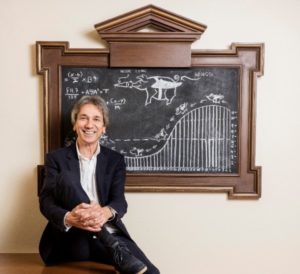 Zareh Nalbandian began his career in the film industry as an intern at Australia's then leading film post production group, Colorfilm.  Already an avid photographer, he quickly developed a passion for film optical effects and worked in Colorfilm's optical effects department on various iconic Australian films in the 1980s. Zareh took on several diverse management challenges over the course of his career at Colorfilm, eventually taking on the role of Group General Manager.
After a long and rewarding career at Colorfilm and excited by the opportunities offered by the emergence of digital technologies for the creation of screen content, Zareh partnered with Chris Godfrey to start up a Sydney and Montreal based pioneering graphics software company Discreet Logic, and in 1991 established digital design, animation and visual effects company Animal Logic in Sydney's Crows Nest.
An independent Australian company employing more than 600 artists and technicians across 3 locations – Sydney, Vancouver, and Los Angeles – Animal Logic is regarded as one of the world's leading digital studios, creating award-winning animation, visual effects and design.  The company's continued advocacy of new technologies combined with innovative digital production processes underpins its global reputation for creative innovation, technical excellence and memorable storytelling.
Animal Logic' productions include Peter Rabbit and The LEGO® Movie Sequel.  Other notable credits include: The LEGO® Batman™ Movie, Alien: Covenant, Guardians of the Galaxy 1 & 2, The LEGO® Movie, 300, The Great Gatsby, The Matrix, Moulin Rouge! and Happy Feet.
In 2007, Zareh founded the Sydney and Los Angeles based development and production arm of the company Animal Logic Entertainment. This sister company to Animal Logic has a robust slate of projects in development in collaboration with major studios and creative partners.
Earlier this year Animal Logic Entertainment announced a joint venture with leading Hollywood production company Imagine Entertainment to exclusively develop, produce, and finance feature length animation and hybrid animation family films for global audiences.  The joint venture will generate a significant flow of production activity in Australia supporting hundreds of highly skilled jobs and so continuing to play a critical role in developing and retaining Australian film making talent.
In 2010, Animal Logic was awarded the Byron Kennedy Award for outstanding creative enterprise.  Over the years to follow, the studio would be awarded several state and federal exporter of the year awards.  In 2014, Animal Logic was named the inaugural NSW Creative Laureate and Zareh as CEO was named Ambassador for the NSW Creative Industries recognising his passion and advocacy for the development and support of Australian creativity on a global scale.
Zareh is the Deputy Chair of Ausfilm, a Director on the Sydney Film Festival Board, a Director on the UTS Vice-Chancellor's Industry Advisory Board and BES Sydney Ambassador. Zareh is committed to building a successful, globally competitive digital production industry in Australia and enjoys strong personal relationships with key US Studio Executives, leading Directors and Producers in Australia and around the world.