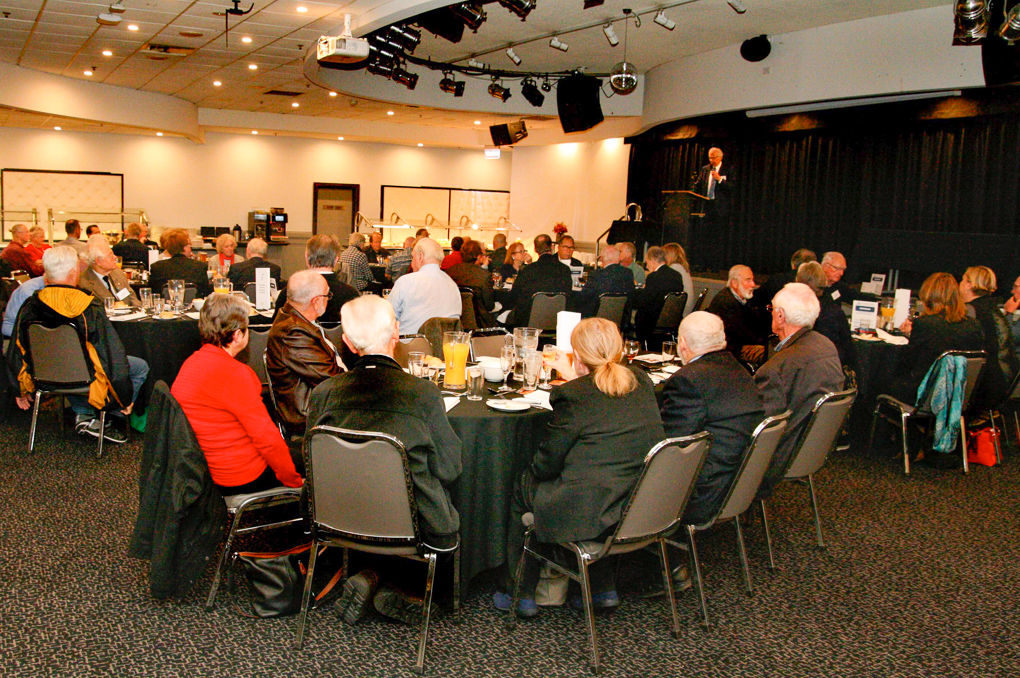 SYDNEY:
60 Pioneers attended a NSW Branch lunch on Thursday 25 July  (2019) during which Mike Selwyn was welcomed as the new branch President succeeding John Rochester who was also presented with the NSW Pioneers of the Year award for his distinguished service to the industry and to the NSW branch.
Tim Read, the National President, introduced Russell Anderson who takes over as National President in November.  Tim also introduced Ron Reynolds who was elected National Pioneer of the Year 2020.  Ron's career which began in 1946 will be written up the Annual Bulletin which members will receive later this year.  Also introduced was new National Executive Committee member, Sue Cohen.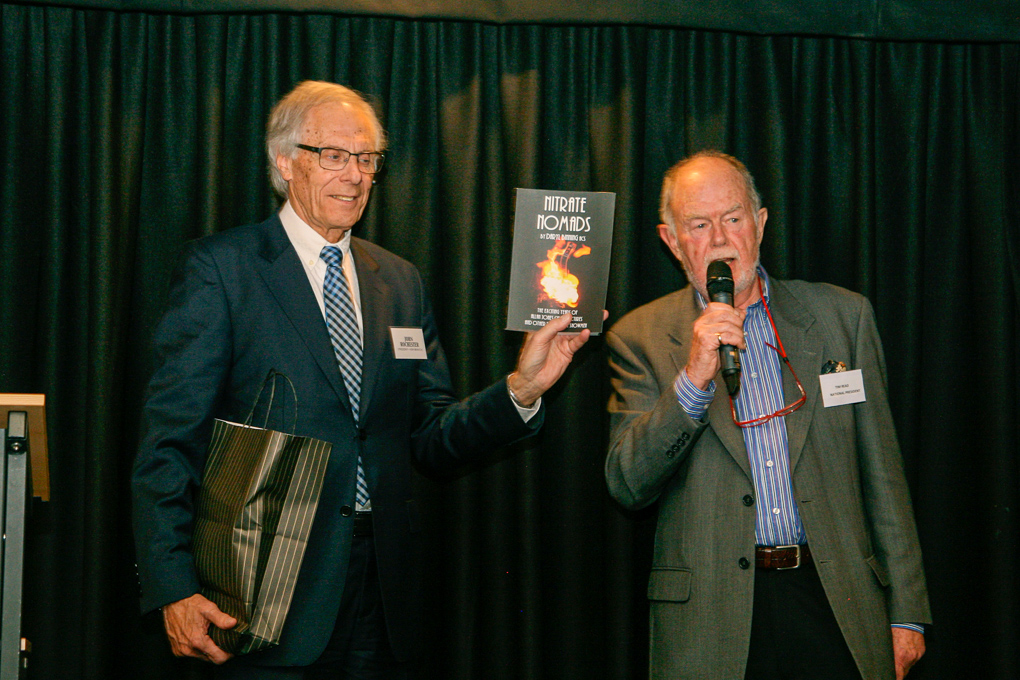 Finally, John Rochester was presented with a copy of Nitrate Nomads, a fascinating history of the travelling picture showmen who brought cinema to remote locations in South West Western Australia from the earliest days until just after World War 2.
The Society is assisting in the marketing of the book from which some proceeds will go to industry benevolent societies.
(Photographs of the NSW function courtesy of Phil Judd)