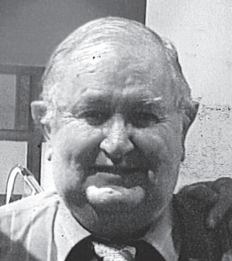 In the mid 1950's and from a very young age, John spent a great deal of time helping in the bio-box of the Empire Cinema in Cessnock, where his Uncle was Area Manager for Greater Union Cinemas.
Ironically, due to the many coalfeld strikes, crews from Cinesound and Movietone News were often in the area. It was through an introduction to a Movietone cameraman, Sid Wood, that John got his first opportunity in the Film Industry. Sid
introduced him to his brother, Ross Wood, who worked at Pagewood Studios. At the Studios, John learnt his trade, starting with his first job in 1954 on the Television production of "Long John Silver" (which followed on from the feature film of the
same name).
Pagewood Studios then embarked on a series of features, including "Robbery Under Arms" (the Peter Finch version): "The Shiralee", (again with Peter Finch), "Summer of the 17th Doll", "The Siege of Pinchgut", and "Smiley Gets A Gun". John was fortunate to be involved in all of these productions.
In 1971, John was given the opportunity to shoot his first feature film as Director of Photography, for "Demonstrator", which was directed by Warwick Freeman. His cinematography for this film won him a Golden Tripod at the inaugural Australian
Cinematography Society's Awards. Then, in 1973, John won his second ACS Golden Tripod, the Milli Award, and was named Cinematographer of the Year for the Television Feature "The Hands of Cormac Joyce". This was a US-Australian co-production which starred Stephen Boyd, Colleen Dewhurst and Deryck Barnes.
John's career as Director of Photography continued throughout the 1970s with an impressive list of 14 feature flms, including "The Cars That Ate Paris", the feature that launched Peter Weir's international career. A highlight of John's career, as he travelled the world, was a film shot in Assisi and Rome, which starred the legendary Actor and Director, Vittorio De Sica.
John received the ultimate reward for a successful career, dedicated to excellence in his chosen craft,when he was inducted into the Australian Film Institute's "Hall of Fame" in 2001. John said he is humbled and honoured to receive the award of New South Wales "Cinema Pioneer of the Year" for 2016.
Congratulations to John on a fantastic career representing Australia both locally and on the highly competitive international stage.