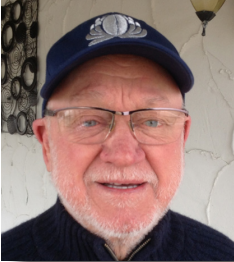 Peter Fenton began his film career as a sound mixer with Merv Murphy's Paddington production company Supreme Sound in 1958. The complex (which included a laboratory), specialised in cinema and television commercials, as well as documentaries and the occasional television pilot. Peter had worked with radio 2UE as an on-air panel operator, and later as a Production Operator recording commercials, jingles and serials.
After a brief stint at Natec Studios in the Sydney's Savoy Theatre – where he also recorded music for film and television – in 1964 Peter moved to Artransa Park Studios – Sydney's largest production studio. Appointed Chief of Sound he continued to mix documentaries and commercials as well as his first feature You Can't See Around Corners, a spin-off from the TV series. In 1972, Peter joined Ron Purvis's United Sound Studios in Pier Street Sydney. The complex was modelled on Glen Glenn Sound in Hollywood with editing rooms, a Foley and ADR stage, mixing theatre and music studio – all with 35mm projection. It was Australia's only complex with all these facilities.
When the film industry began its extraordinary resurgence soon after, Peter was able to concentrate on feature films. Over the next 25 years he was Chief Sound Mixer on well over 100 Australian features as well as international films directed by Australians and post produced in Australia. His early credits included many features by directors who were to gain international recognition. These included Picnic At Hanging Rock, The Year Of Living Dangerously and Gallipoli for Peter Weir, The Devil's Playground for Fred Schepisi, Newsfront and Heatwave for Phillip Noyce, Caddie for Donald Crombie, My Brilliant Career for Gillian Armstrong, Alvin Purple and Eliza Fraser for Tim Burstall, and The Getting Of Wisdom and Don's Party for Bruce Beresford.
His other credits included Sunday Too Far Away, Kitty And The Bagman, Patrick, The Picture Show Man, Bliss, Stone, Monkey Grip, Mad Dog Morgan, Storm Boy, Tim, Fatty Finn, Summerfeld, and The Mango Tree. All these
films had mono sound tracks mixed at United Sound's Pier Street studio.
From the early 80s through to the late 90s, the majority of films were being mixed in Dolby Stereo. With United Sound studios swallowed by the development of Darling Harbour, Peter mixed stereo features at Film Australia, Atlab, Colorfilm and Soundfirm's Melbourne studios. These included Starstruck, Phar Lap, High Tide, Burke and Wills, Goodbye Paradise, Quigley Down Under and Lightning Jack, as well as five Fred Schepisi features, Evil Angels, Mister Baseball, The Russia House, IQ and Six Degrees of Separation. His last film was Bruce Beresford's Paradise Road in 1997.  On his retirement from film mixing, Peter wrote several biographies on his other passion – Australian sport.
When the Australian Screen Sound Guild was formed in 1998, Peter shared the inaugural Lifetime Achievement Award with his great friend, the late Ron Purvis, and in 2012 he was awarded the OAM for services to the Australian Film Industry.