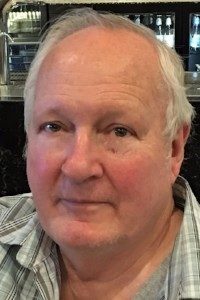 Longreach has its Stockman's Hall of Fame, the Outback Heritage Centre and the Qantas Founders Museum among other iconic Queensland landmarks, but as far as we're concerned the most important icon in Longreach is our Cinema Pioneer of the year, Norm Salsbury.
Norm's first became interested in the cinema when he was seven years old, where he used to stand on a pine box to see out of the porthole while his father was the projectionist at the Broadway Theatre, Jericho, Queensland.
Prior to moving to Aramac, Norm and his father ran open air shows in Jericho.
The Jericho Shire Council recognised the benefits the open air screenings had for the area and decided to build a brand new 36 car drive-in Theatre.
Since Norm and his Dad had run the shows at Jericho previously they travelled every Wednesday and Saturday night to operate the newly built Drive-in Theatre.
Norm made himself known to the Alliott family and started to learn more about the behind the scenes stuff of the cinema business booking, publicity etc
Norm moved to Longreach in 1977 and married Edna. They decided to purchase the open air Lyric Theatre at Aramac and spent the next 10 years there.  A major challenge at Aramac was that, being an open air cinema, Murphy's Law dictated that any storms, wind or rain always came on Saturday nights.
Norm was offered a partnership with Ken Robbins running the Roxy Theatre, Longreach.
The Lyric was sold and the family moved to Longreach. Ken left the partnership but Norm and Edna carried on running the Roxy until the end of 1987.
In 1988 the local Accountant, Alan Wilson, built the Star Cinema building. This was a modern complex in which Norm and Edna opened the Star Cinema using the platter system transferred from the Roxy. Since then the Star has gone fully Digital with the downloading of product. Norm and Edna operate the Star Cinema to this day.
Over the many years in the business Norm fought hard with the introduction of black and white television, colour television and the popularity of home video.
Norm's introduction to 3D came long before 3D films came about. He recalls screening Gone with the Wind one night and as the flames roared across the screen in the later part of the movie Norm realised the Theatre was actually on fire!
Apart from the Star Cinema, Norm and Edna have also run a Travel Agency, and introduced the first Paddle Steamer, 'The Thompson Belle' on the Thompson River in Longreach.
Norm has been a delegate at every Australian International Movie Convention since its inception.