We regret to report the passing of Cinema Pioneer, Wladimir (Mic) von Borrnemann at Hornsby Hospital on Thursday 8 November 2018. He was 91 years of old.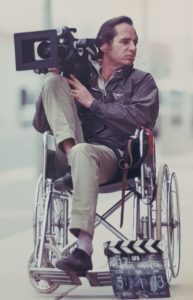 Film and Cinematography was everything to him and the family feel it would be nice to have a send off with the people from the industry he loved.
The funeral will be held at 3pm on Friday 23rd November in the Sacred Heart Chapel on Barnet Ave in the Catholic Cemetery, Rookwood. This will be followed by a wake at a nearby Asian restaurant in Flemington.
The family would love it if all his colleagues and friends could make it to the funeral and to wake afterwards which will be a dinner to celebrate his life.
The photographs seen here were kindly provided by the family, and the Cinema Pioneers extend our sincere condolences to them.