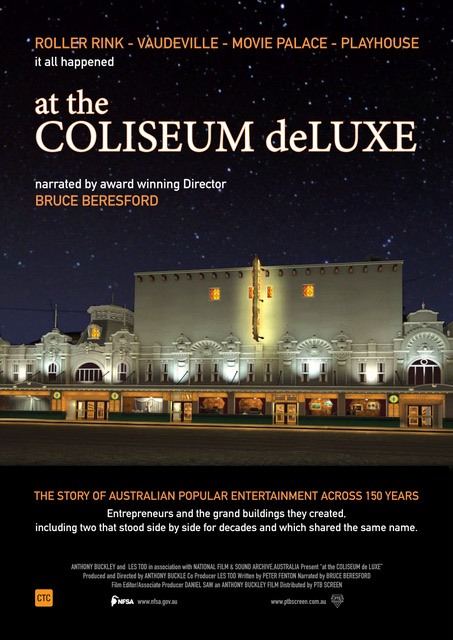 Dont miss out on the Special Event screenings launching the wonderful new film 'At the Coliseum DeLuxe" –  the story of Australian popular entertainment across a 150 years – and a focus on a special venue that hosted it all.
View the official trailer here:
https://www.youtube.com/watch?v=S9cP05qpQ8A&fbclid=IwAR0u3wIpIgySzb0id_j-S6qWXxLAktjMq61hSJqRu2ZgBnFhFW_GWJVbVsA
Special Event screenings will be held in Sydney at the Cremorne Orpheum on Sunday 3rd November and then in Melbourne at Cinema Nova in Carlton on Thursday November 7.
Bookings are essential – please contact the venues.
(Sorrry No Free List as these are Special Event Screenings)\
Sydney tickets are available from  www,orpheum.com.au
Melbourne tickets are available from:
https://www.cinemanova.com.au/films/at-the-coliseum-deluxe?fbclid=IwAR0ihqm-60f766ouuoXfJnuX3_JthQp4WnS9Y_SFu5AHPz6Y8R5yiUqnKXQ