MESSAGE FROM PIONEER AND SF3 PATRON PHIL NOYCE
for the attention of CINEMA PIONEERS MEMBERS: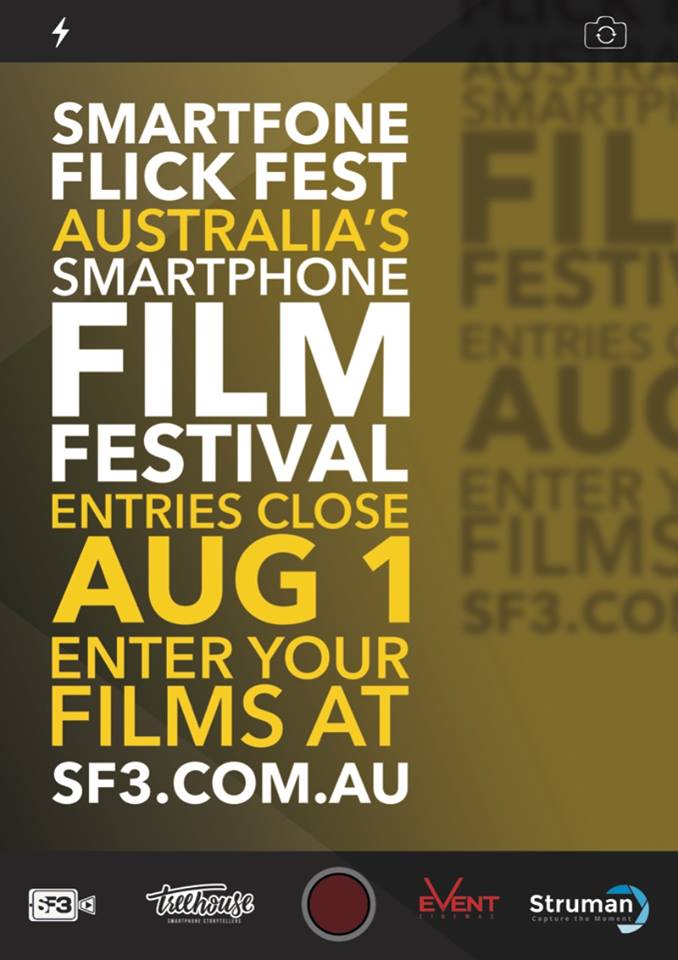 Sf3 and Event Cinemas will accept your Cinema Pioneers Photo ID card for the screenings. And members' smart phone films are welcome to enter the competition – but be quick!
Australia's international smartphone film festival, the SmartFone Flick Fest, returns for its fifth year!
SF3 2019 is being held at Event Cinemas, George St on September 14 and 15.
For tickets please email sf3@sf3.com.au. Please include your name and contact details and the password: pioneers.
Check out: