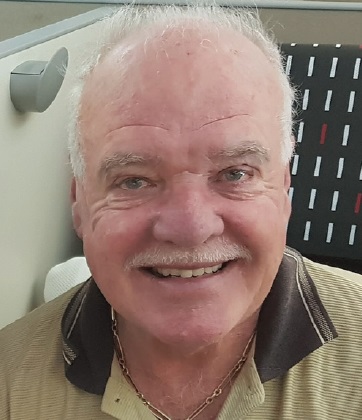 My love affair with the Cinema industry started with a visit to the Village Moorabbin Drive In, in September 1967.
After completing my 2 years National Service, I went to the Drive In with my girlfriend at the time. My uncle was a carhop and he served me, I asked how did he get a job and how could I apply, he responded that he would put my name down and 2 weeks later I was employed as a carhop, working 3 to 4 nights a week.
It was a tricky learning curve in how to approach cars at the end of the screenings as I was obviously very naïve in how to disturb people so we could close up. I remember the carhops who had been employed longer than I had did not share the correct way, so I embarrassed quite a few couples, as well as myself, as I tried to move them on.
In 1969 the then Manager of Moorabbin was offered a transfer to the Trak Cinema in Toorak and encouraged me to apply for his position. After attending an interview with David Aalders at the then Head Office of Village in Elizabeth St Richmond, I went to work as the Manager and out of my carhop uniform.
The memorable of the event of this time was an armed robbery. Just
after the movie had started they fired numerous shots into the Ticket Box, broke the door and escaped with a large calico bag of money which contained $200 in 20 cent coins. One of the carhops jumped into his car and followed them, Afterwards, his car had numerous bullet holes.
Another event which I vividly remember was, we were switching (sharing a print between 2 venues) with a Cinema in Elsternwick. We
were screening the feature second and picked up the first 3 reels, went back for the last 2 only to find the Cinema all secure and locked up with the film trunk containing the last 2 sitting at the bottom of the stairs. No mobile phones then, so back to the Drive In to apologise to the remaining patrons and offer a free ticket to return for another film which I explained was due to a "projection machine" failure.
After Village took over the MGM Drive In at Clayton I was asked to manage it. It was a twin with capacity of 742 cars in field 1 and 732 in field 2. In 1979 there was a promotion for a new film "Mad Max" which was sponsored by Coca Cola. Cars started to queue from 1pm, Mel Gibson made an appearance as part of the promotion of the film. I continued there until 1983/84 when I started at the magnificent Capitol Cinema in Swanston St Melbourne.
Shortly after Village decided to build a 4 screen Cinema at 206 Bourke Street Melbourne which opened on June 26, 1986. That provided a challenge as the demolition of the current building contained asbestos so building was delayed. I was appointed senior manager, a first for Village, and was involved in the building phase of it. As I understand it, 206 Bourke St was the first Cinema in Victoria to be granted a Liquor Licence so I was the first liquor licensee of a Cinema in Victoria.
I was then offered a chance to manage the Launceston Cinema in February 1987, the best decision I have ever made. It was a twin and shortly after was expanded to 4 screens, and again I was the Village representative at site meetings during the building phase. I learnt the whole business, not just about managing a Cinema and staff, but about doing the marketing with Newspapers, TV and radio.
Being remote from Head Office I was responsible for the total operation of the site and formed a special relationship with the Launceston Film Society ( LFS). I firmly believed the LFS was very important to the advancement of Cinema in Northern Tasmania which previously was focused on main stream movies and non-main stream films were not important.
The LFS and I worked very hard to maintain a screening which showcased the whole industry. The LFS appreciated my efforts and awarded me a Life Membership which was unexpected and very much appreciated. The LFS is the most successful Film Society in the country with 1650 members and I am very proud to have been part of their growth.
I loved my 35 years being part of an industry which provides so much joy, escapism and drama to people, and I would always tell my
work mates that patrons came to the cinema because they wanted to be entertained and not because they had too.
As I said previously my time in Launceston (18 years) was the highlight of my career in this wonderful industry and as it is only a 4 plex, I was able to interact with patrons on a regular basis, which to me was very important. It is also great to see that staff who worked alongside of me from those early days, have developed the same love of the industry and some are still at
the Launceston Cinema after all these years.
From my point of view we were all like a family and it was a privilege to be working alongside some fabulous people