Brian Pearson was born on 25th May 1929 in Adelaide.When he was nine years old, because of his interest in films and picture theatres he was given a toy Japanese projector for Christmas. Following a visit to the Regent Theatre Adelaide, a lifetime of passion for theatres and in particular Hoyts Regent Theatres was formed.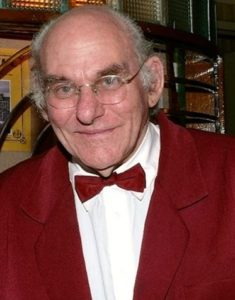 In 1944 his career commenced with his first paid job as assistant projectionist working for Mr A.E. Pudney, at Touring Picture Show at the Institute Hall, Little Hampton in the Adelaide Hills. Brian's family moved to Whyalla in 1947 where he gained employment as Third Boy / Trainee Projectionist at the Ozone Theatre under the management of Howard Williamson. Howard arranged for Brian to visit the projection rooms of The York & Regent Theatres in Adelaide, making him even more determined to live his dream of becoming a Projectionist.
In 1955 came another move, this time to Victoria where Brian became very confident at operating both 16mm & 35mm film for a variety of exhibitors including Rendall Cinema, Haileybury College, as well as Prince George and Dendy Theatres Robert G. (Bert) Ward & Sons.Between 1970 and 1980 Brian worked at several Melbourne Cinemas including the Moorabbin Regent (Private Cinema), Progress Theatre, West Coburg, Classic Theatre, Elsternwick and the mighty Palais, St Kilda. During this time he shared his experience by mentoring many young aspiring theatre projectionists, some of who went on to own their own cinemas.
As an inaugural member of the "Save The Melbourne Regent Theatre" Committee, Brian played a significant role as Research Co-Ordinator in preserving one Australia's most palatial theatres for generations of theatre lovers from around the world to enjoy.
Returning to his home State of South Australia in 1980, Brian obtained work as the full time Projectionist at Windsor Theatres. From 1982 – 2011 he worked as a volunteer at the Capri Theatre/Cinema, Goodwood, owned and operated by The Theatre Organ Society of SA where his duties included Ushering, telephone receptionist and a variety of other jobs.
ACHIEVEMENTS:
Foundation Member: Theatre Organ Society of Victoria
Foundation Member: Theatre Historical Society of America and Theatre Historical Society of Australia.
Membership: Society of Australian Cinema Pioneers – SA
Honorary Life Member: Theatre Organ Society of South Australia
2018 SOUTH AUSTRALIAN CINEMA PIONEER OF THE YEAR