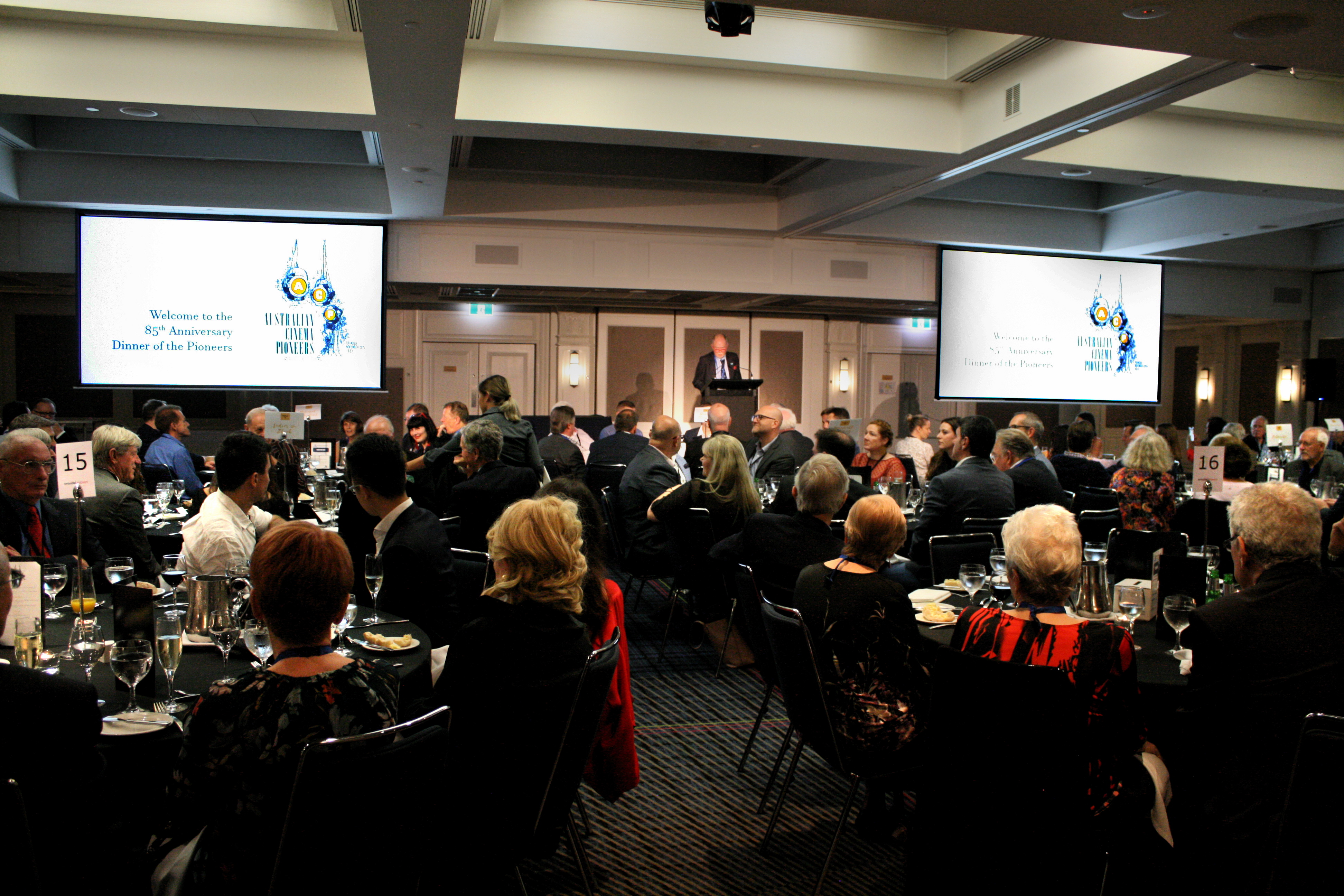 The 85th Annual Dinner was held at the Swissotel in Sydney on Wednesday 14th November 2018.
Amongst the proceedings, this wonderful night celebrated the successful feature film Ladies in Black, showed a news magazine story from South Australia about the early Australian/English movie, Bitter Springs, then a video of the unvieling of a plaque in June 2018 to commemorate Supreme Films and the awarding of National Pioneer of the Year to Russell Anderson.
A wonderful selection of photographs taken by Phil Judd can be viewed on our National FACEBOOK Page.