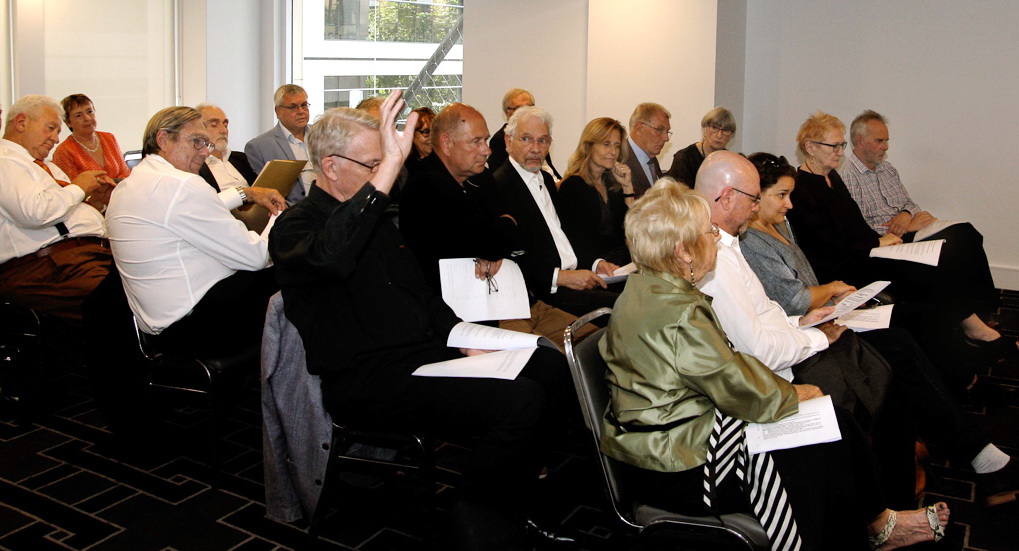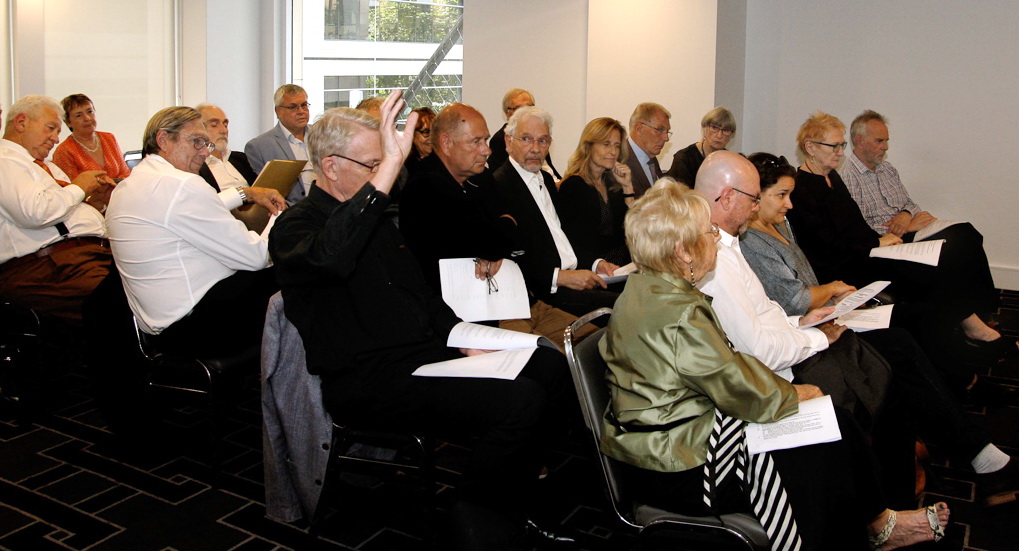 The Society's Inaugural Members Annual General Meeting was held at 4.30pm 28 November 2019 at the York Club, 99 York Street, Sydney.
he (outgoing) President's Report was adopted by the meeting, the incoming National President and members of the National Executive Committee confirmed, the National and State Pioneers of the Year recorded and members questions (2) received and answered.  There was no other general business.
Seen below are (L-R) Sandra Alexander, National Secretary-Treasurer, Tim Read, outgoing National President, Russell Anderson, National President 2020-2021 and Matthew Carter, the Society's Accountant.