The annual end-of-year National Bulletin for 2020 is now online as a 12-page PDF for your reading pleasure and is available by clicking on the download link provided below.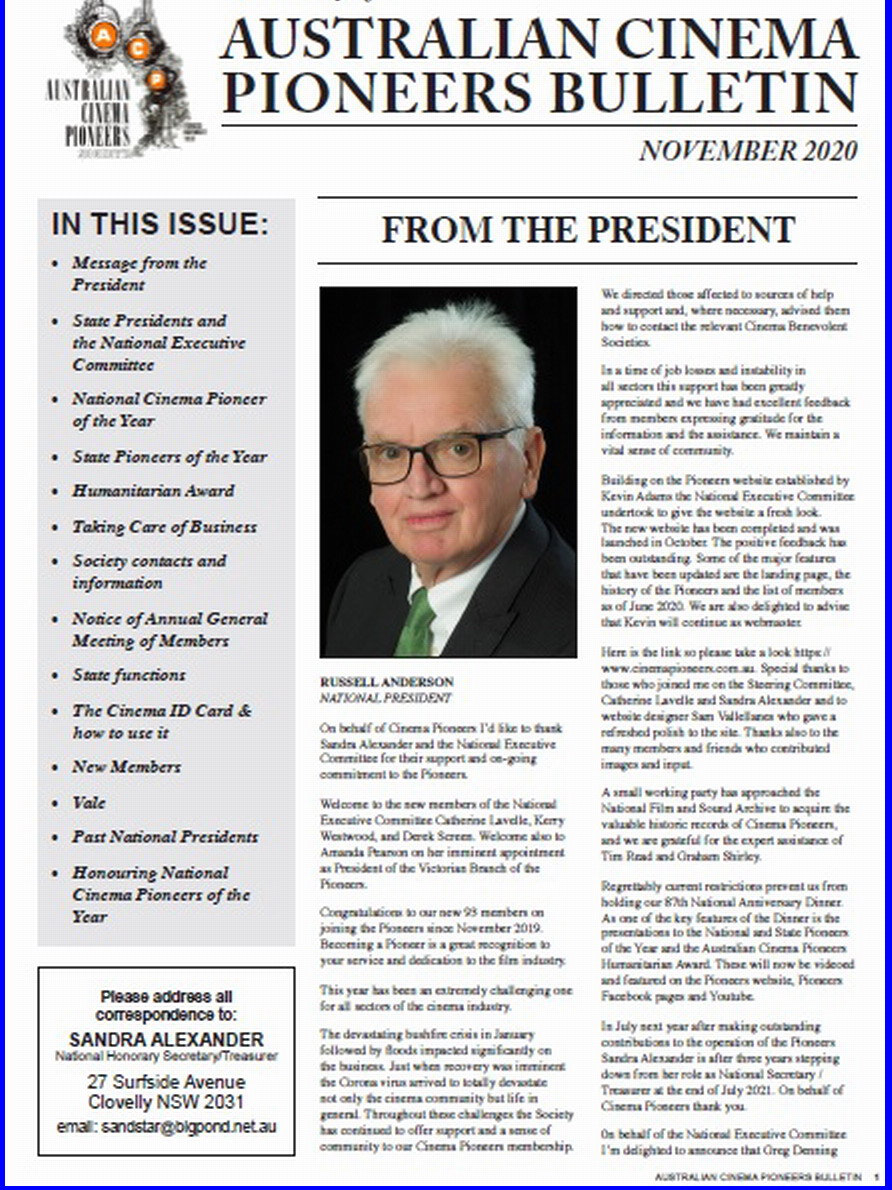 You may read it online or even SAVE the PDF to your device for later reading, and printing if you choose.
A copy of the PDF will also be found on all 7 of our (National and State Branch) Cinema Pioneers Facebook groups.
An email link has been sent to Society members, and a print version mailed to those who have indicated that they do not have email.
Inside you will find updates on all the latest Cinema Pioneers news, as well as messages from our National and State Presidents, stories on our National and State Cinema Pioneer of the Year awards, new members, notice of our inaugural Annual General Meeting and details of our functions.
Enjoy