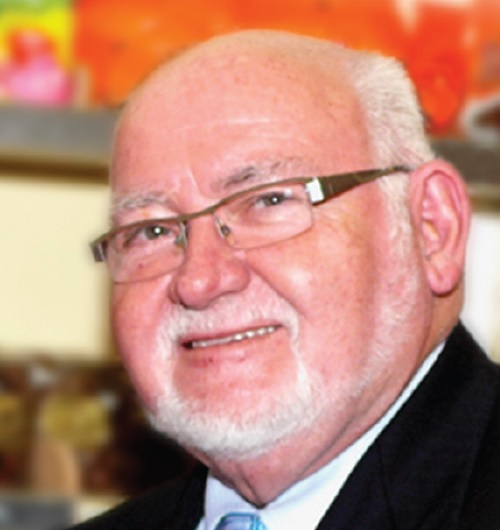 JOHN CRONIN – NATIONAL PIONEER OF THE YEAR 2020
It was obvious from a very young age that John Cronin was destined to be a showman.
As a young primary school student he would often stage backyard concerts and invite his school mates to pay him a penny to see him perform "Take Me Out To The Ball Game" and other songs of that era.
With the money he collected he would ride his bike to the local picture theatre, the Edwardstown Institute, otherwise known as 'The Bughouse', to see a double feature, a cartoon and serial at a Saturday Matinee session.
John had caught the movie bug when his mother took him to see 'Singin' In The Rain' at the Metro Theatre in Hindley Street – it is still his favourite film.
From a young teenager John wanted to work in the movies and he was encouraged by his late sister Yvonne (an usherette at Hoyts Regent Adelaide) to leave school at 14 and apply for a job as a Cadet at the magnificent Hoyts Regent.
He was hired by the Manager, Alan Bohnsack, and his dream became a reality. Throughout his career John was mentored by the late Ted Winter (ex Hoyts) and they remained good mates until Teds passing aged 99 years, in 2013.
When television came to Australia in the late fifties, John was told that the future of the film industry looked bleak and that he should look for another career. After a short time at EMI Records and managing a local record store, John turned his talents to radio and became Sales Manager/Announcer at 5AU Whyalla.
His yearning for the big screen was still alive and in the mid-sixties he returned to Adelaide to work for the Clifford Theatre Circuit as Theatre Manager/Advertising & Promotions Manager. It was at this stage in his life that he realized that his real love was in Marketing & Promotions.
During his time at the Clifford Theatre Circuit John, along with his work-mate Bob Parr, made a great team and launched many ad/pub campaigns for the hardtops and drive-ins on the Circuit.
John was also appointed as SA Promotions Manager for Roadshow, working with such industry legends as Roc Kirby, Graham Burke, Allan Finney, Jim Sayle and Greg Ellis and during this time he made his mark with some outstanding promotions for such films as 'Alvin Purple', 'Bedroom Mazurka', 'Blazing Saddles', 'The Grasshopper' and 'The Towering Inferno' for which he won a National Marketing Award.
After 11 years at Clifford Theatres, John was approached by Terry Jackman to become Promotions Manager for Hoyts SA & WA. His first week on the job was the release of 'Star Wars'.
He was later appointed Advertising Manager for Hoyts Victoria & Tasmania which gave him the opportunity to work in Melbourne on some outstanding Aussie successes – 'The Man From Snowy River', 'Pharlap', 'Careful He Might Hear You', 'We Of The Never Never' and many others. In his role with Hoyts Theatres/ Hoyts Distribution John worked with some very talented people at the Michael Edgley Group which proved a great learning curve for him.
In 1982, John was appointed SA Manager for Hoyts Theatres & Hoyts Distribution and he has very fond memories of the outstanding success of 'Crocodile Dundee' which ran for a record breaking season of 54 weeks at the Regent Theatre Adelaide. He also worked on such great Aussie hits like 'Malcolm', 'The Year My Voice Broke' and 'The Light Horseman'.
One of John's most memorable achievements was the introduction of the weekly television movie show "Clapperboard" which screened on NWS9 in SA. He had seen the program in Perth and developed the SA version, hosted and produced by multi Logie award winning personality, Anne Wills. It was a huge success and 'Clapperboard' won a TV Week Logie Award for the Best Local Show in South Australia.
In the mid-eighties John left Hoyts to start his own Marketing PR Company, "Showtime Promotions" which included a client list consisting of Hoyts Distribution, David Atkins Entertainment, The Jacobsen Group and Fox Columbia. When Fox Columbia later split,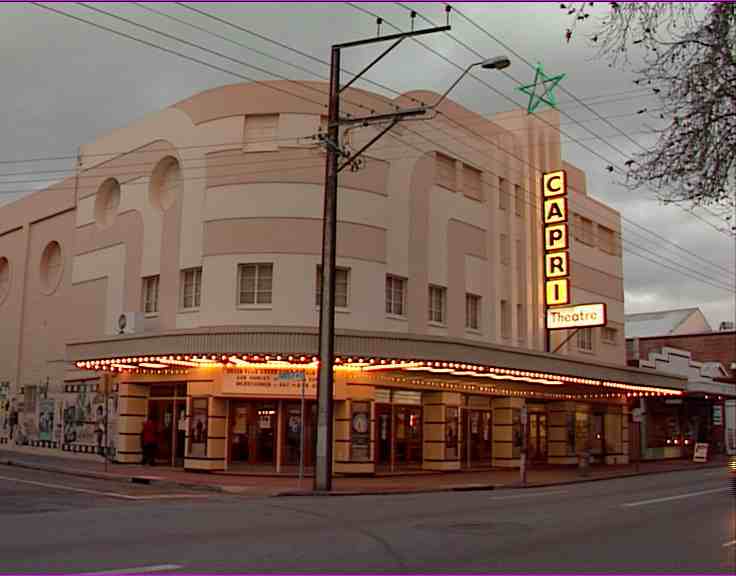 John retained both SA Marketing accounts until eventually working for Fox exclusively. Together with his late wife Margaret, John managed the not-for-profit Capri Theatre Goodwood for eight years during which time he assisted many charities with fund raising events.
He also served on the Capri Theatre Restoration Committee for many years, restoring the iconic picture theatre and live venue.
During this time John continued to work on 20th Century Fox releases and was thrilled to be a part of such huge successes as 'Australia','Titanic' and 'Avatar'.
John has served on many industry committees including Chairman/Trustee of the SA Motion Picture Industry Provident Fund from 1994 – 2016. He is also a Life Member of the MPI Club of SA and the South Adelaide Football Club.
When Max Beck passed on three years ago John took over as SA President of the Australian Cinema Pioneers a position he still holds.
John retired in 2017 after serving 52 years in the film industry but still volunteers his services to the Capri Theatre, staging regular special Nostalgia Fundraising events.
He has had a long. happy and rewarding association with the Motion Picture Industry of which he is very proud.
And they said it wouldn't last!