Rob Hailey was born July 6 1937 in Richmond Victoria.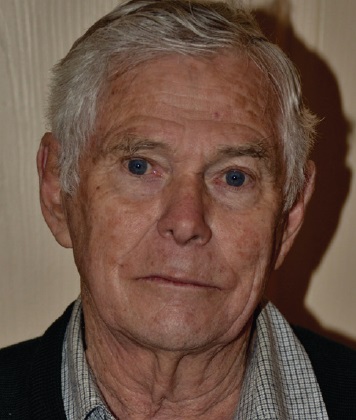 His father had an unknown make of 35mm projector and a number of unknown nitrate films from around the 1920's. His father showed them reluctantly due to the nature of nitrate film, but this led Rod to have a fascination for film that was to shape his future.
His childhood and teen years were spent at the Hoyts Rialto in Kew and later, the Balwyn Cinema and the Hoyts "Time" Balwyn, little knowing that one day he would be working at both of them.
In May 1954 Rod gained permission to get some weekend projection experience at the Balwyn Cinema and in September that year
he applied to become an assistant projectionist with Hoyts training at the "Victory" in St Kilda after which he was sent to the Victory Malvern as an assistant to Roy Ramsay. The cinema was essentially an overflow location for other cinemas and mostly screened older product on Nitrate. This was the best training he could get as much of the film needed lots of tender care and with this experience he transferred to the "Time" which was a classic art deco theatre.
From there, Rod ended up working at cinemas and drives-ins including The Capitol, Athenaeum, and Regent in the City, Thornbury,
Oakleigh, Broadmeadows Drive-Ins and many more.
In 1963 he was approached to open the new Preston Twin Drive-In as Chief Projectionist and worked there until 1971 when he was approached by Village who were starting up an equipment supply division – Village Theatre supplies (VTS) in Richmond and he jumped at the chance. As VTS grew so did the range of equipment including installations of Bauer projectors and Platter systems and the company had to move to larger premises.
In 1974 Rod was appointed Chief Engineer at VTS responsible for planning and installations and new technology development including the move to automation of projection equipment which was pioneered by Clay Lapsley and then Mike Densley that eventually was installed in Village multi cinema locations. In the 1990s there was a change in the sharing companies of VTS and it morphed into an amalgamation with Greater Union's Technology division and Village's Engineering division and eventually saw Rod working with Bob Lucas and the company Greater Union Village Technology (GUVT) formed.
In 1988 Rod attended a demonstration seminar at the Russell Cinemas run by Lucasfilm showing the THX-TAP program and was so impressed he let them know that Village was about to begin construction of the 4 cinema Village Centre in Bourke Street Melbourne. After Graham Burke visited Skywalker Ranch it was decided to put this new system into Bourke Street and Rod was put in charge of liaising with LucasFilm which led to the installation of THX-TAP into the cinemas.
Originally only Cinema 1 was to be done, however Rod persuaded those in charge that all 4 could and should be done and they were, followed by the 4 main cinemas at the new Knox complex as well as George Street in Sydney.
Rod eventually resigned from GU and took up a position as a Technical Supervisor with the Golden Harvest-Village joint venture where he was based in Singapore, doing works for Malaysia, Hong Kong, Italy and Greece, coming back to Australia, and then back to Kuala Lumpur for 2 years doing projects for India, Singapore, West and East Germany, Poland and other locations.
Throughout this time he was lucky enough to travel and take in locations such as LA and San Francisco looking at THX, Dolby in San Francisco and the UK, Sony Cinema Centre NY speaking with Douglas Trumball as well as many Show West trade shows in Las Vegas and lots more.
Approaching retirement age in 2001, Rod decided to move to the country and do some part time work at the Warragul cinemas getting this location up to scratch and in 2004 after 50 continuous years working in the cinema industry starting as a Second Assistant Projectionist to Chief Engineer for Village and then working overseas for both GU and Village offshore expansion projects and finally Warragul cinemas, Rob retired.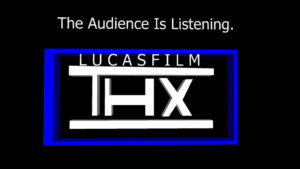 Rod has said he could not have done everything he had without everyone he had been involved with tirelessly working to make all of those opening nights over those 50 years memorable.
Congratulations Rob on your achievements and for being awarded the 2020 Victorian Cinema Pioneer of the year.