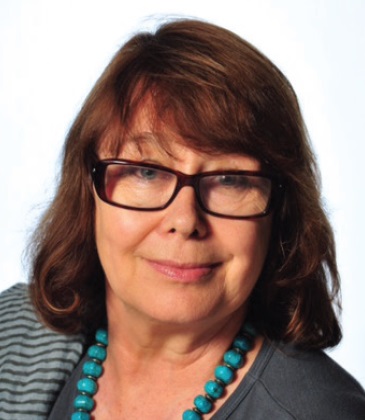 Born in London Julia was waiting to go to University when she was lucky enough to get a job in drama production with Stella Richman.
Stella was consistently producing, working with new and established practitioners in the way that is happening now. She was a great champion of filmmakers. It was a great entree to the industry.
After a peripatetic journey she arrived in Australia where her first production job was at AFTRS. She worked with producer Anthony Buckley on a series of short features for cinema directed by theatre directors. It was here at AFTRS that she formed many ongoing
relationships with industry practitioners.
Her first role in a feature film was as Production Manager on WINTER OF OUR DREAMS (director John Duigan) which was the start of a long working relationship with Producer Dick Mason, producing with him on three more features with both John Duigan and Stephen Wallace.
This introduced her to so many who have gone on to most impressive careers including luminaries such as Judy Davis, Bryan Brown, Nicole Kidman, Baz Luhrmann and Michael Gow.
There are many films from this period of which she is very proud including the UNTIL THE END OF THE WORLD (director Wim Wenders – Berlinale), BLACK MAN'S HOUSES (director Steve Thomas Irwin Rado Award), FISTFUL OF FLIES (director Monica Pelizzari) – Venice and Sundance, SPIDER & ROSE (director Bill Bennett), TRAVELLING NORTH (director Carl Schultz), AFTERSHOCKS (director Geoff Burton). University called whilst at the same time she started a family.
This led to a change of focus and from 2001 to 2011 Julia worked with Australia's national screen agencies assisting filmmakers in the development, financing, production and marketing of their projects. This was a chance to work with an exciting range of new filmmakers.
The projects she championed included the Academy Award winner HARVIE KRUMPET (Adam Elliott), three Cannes selected films JEW BOY (Tony Krawitz), SEXY THING (Denie Pentecost) and CRACKER BAG (Glendyn Ivin), the Venice selected MOUSTACHE (Vicki Sugars), and films by Rachel Ward, Matthew Saville, Miro Bilbrough and many more.
One of her proudest moments was when IDFA (the Cannes equivalent in the doc world) selected 12 Australian documentaries for theatrical screenings in their festival. Julia worked not only with the established filmmakers but ensured there were funds available to enable stories could be produced that did not fit into an easy genre
She returned to the production sector where her credits include theatrical documentaries MIGUELITO (Sam Zubrycki), THE NAMATJIRA PROJECT (Sera Davis), THE LAST IMPRESARIO (Gracie Otto) and RED OBSESSION (Warwick Ross).
She has served on boards including AIDC and Wide Angle Tasmania.
She consults for a number of Australian and international film agencies and advises to a number of film festivals as well as being on numerous juries. She lectures in many aspects of film at local and international events.
In 2012 Julia was presented with the Stanley Hawes Award in acknowledgement of her contribution to the documentary sector.