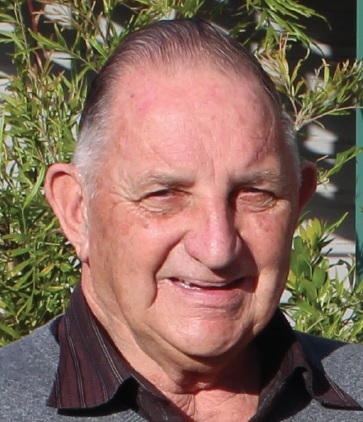 Born 1942, as a young lad Peter went to the Thebarton Theatre to watch movies and was fascinated with the light coming out of the
porthole at the rear.
He eventually worked as a tray boy at the theatre in mid 1950s earning One Pound 7/6 a week. Peter progressed to the projection room as an assistant, then worked at Henley Beach, Hindmarsh, Croydon and Woodville Theatres.
A varied roster of theatres was to follow, working for Greater Union at Wests Theatre in the city and Forum North Adelaide, Clifford Theatres Starline Drive Ins, Independent Theatres, then Wallis Theatres.
The list of employment includes 20th Century Fox distribution, O'Halloran Hill Drive In, Old Reynella Institute, Morphett Vale Institute, Port Noarlunga Institute (running the business as with Mount Barker from 1996 to 2002).
He ran the OceanLine Drive In from 1983 for quite a period as well, and also spent time with Roy Dennison at Port Elliot Drive In as well as Geoff Stock at the same drive in and Signal Point at Goolwa.
To supplement the pay packet, Peter worked for Asco setting up sound equipment etc., including in 1964 the sound equipment for 2 big shows of THE BEATLES at Centennial Hall, Wayville.
In all, he has served the industry for a massive 55 years.
Peter met his future wife at Thebarton Theatre in 1962 and they married in 1965, with the first child, Graham, being born in 1966.
In 1983 while running the OceanLine, and showing THE MAN FROM SNOWY RIVER, there was a blackout so he had an early night. A beautiful daughter was the result from that "early" night…….the day he was inducted into the Pioneers, Roxanne was born.
Peter loves to be with his family here in Adelaide and in Broken Hill.
A loyal and generous friend to all, Peter has helped many over the years and well and truly deserves to be SA Pioneer of The Year 2020.