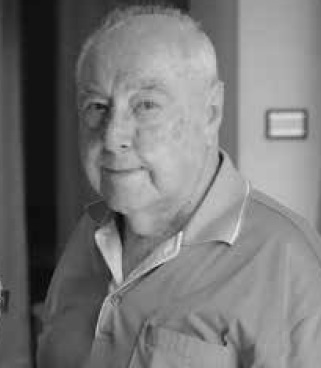 RON REYNOLDS – 2019 NATIONAL CINEMA PIONEER OF THE YEAR.
Ron has had a career as a projectionist of 73 years and 9 months as at date of publication of this Bulletin. We are delighted to celebrate Ron as National Cinema Pioneer of the Year.
He has had a long and storied career serving at a number of the great cinemas of Australia.
A Newcastle lad by birth, Ron started his career at the age of 12 as a lolly boy at the Victoria/Lyric and Theatre Royal Newcastle, and moved on to become Assistant Projectionist at Roxy Theatre Hamilton then to HOYTS Islington, Savoy New Lambton, Theatre Royal Newcastle, Civic Theatre, Victoria Theatre and Strand Theatre.
In 1952 he was called up for National Service.
After his National Service at RAAF Amberley Signals Section he continued his career in Newcastle at the Theatre Royal and then later was made Projectionist at HOYTS Mayfield Theatre then sent to Tamworth Regent and Capitol Theatres and Capitol Theatre Armidale as Relief Projectionist.
Returning to the Newcastle area he joined MGM and became the Projectionist of the Metro Drive In Theatre in Gateshead, the largest in the southern hemisphere with a car capacity of 908 with a holding area of 720 cars.
After 11 years with Metro, Ron became a Manager at Grafton Drive In then he went back to Sydney as Manager of Forum Theatre,
Barclay Theatre and Chullora Twin Drive In. He then joined Birch Carroll & Coyle as Manager of Keparra Drive In then Capalba Drive in which was the first Drive In to open in Queensland.
After a few years Ron opened the New Capalba Drive In. Ron was then appointed Area Manager of Wide Bay, which included Crest Cinema & Drive In Bundaberg and Maryborough Theatre & Drive In. He was made Senior Manager of Gold Coast Mermaid Cinema, Surfers Paradise Cinema, Sundale Cinema and Southport Drive In.
After a few years Ron went to the Northern Territory and opened the Casuarina Twin Cinemas, Darwin.
After a few more years HOYTS transferred Ron back to Sydney where he managed HOYTS Eastgardens and HOYTS Cinemas George Street.
After a few more years Ron decided to retire but it only lasted three months when he found out that D&G Cinemas was about to open their four Cinema complex at Cronulla, he was then appointed Chief Projectionist.
After about seven years Ron went back to GU and was casual Projectionist at their George St Cinema Complex. He then was Casual Projectionist at Roadshow Theatrette Darling Harbour, Universal Theatrette Darlinghurst, Universal Millers Point, Universal George St Sydney where he is still employed.
Ron served the industry as President of the Theatre Managers Association 2006-2007.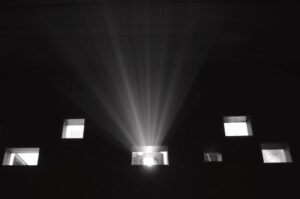 It is rare, if not unprecedented to encounter someone who has served our industry for 73+ years.
Ron's career as a projectionist is emblematic of those thousands who toiled for decades as the heart and soul of their cinemas.
There can be few roles as closely identified with the magic of cinema than that of the projectionist.
Honouring Ron honours all projectionists. Their role in the legacy of cinema is undeniable.