LARRY LANGFORD – QUEENSLAND CINEMA PIONEER OF THE YEAR 2021

Boy what a career !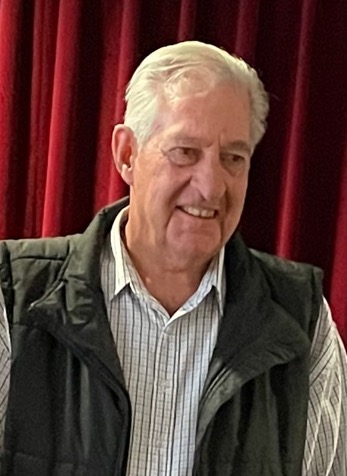 In 1954, at the tender age of 14, Larry started work as a 'Tray Boy' at the Royal Theatre Killarney, managed at the time by Norm Toyer. His duties selling cigarettes, Fantales, Minties and Jaffas in the interval saw him earn more in tips than the boss paid. Larry was also the 'Poster Boy'. He would ride his bike around town sticking up the posters for the upcoming shows with his big pot of glue and trusty brush.
Norm Toyer's daughter was the 'Ticket Taker' and took a bit of a shine to young Larry. She offered him the chance to move up to 'Assistant Ticket Taker' – a big promotion.
Larry moved on to the Savoy, Long Jetty for about a year where he was the 'Ticket Taker'.
While there, the projectionist showed Larry how to run the show. It was a 'win-win' arrangement – the operator could have a night off and Larry learnt a new skill.
He then moved to the Erina Drive-in on the Central Coast where he worked on the gate and as the Security guy.
Larry made a big move to South Australia in 1967 to work for BHP at the Tandera Theatre in Whyalla as Ticket Taker, and Security.
After a ten year stint there Larry packed his bags again and moved back to the Prince Edward Theatre at the Entrance where he was Doorman and Usher. Even in those early days the Prince Edward introduced the revolutionary concept of Allocated Seating.
Larry then got a job at the Montcrief Theatre in Bundaberg run by the Bundaberg City Council. The new boss gave him the very flash title of 'Front of House Co-ordinator. The role involved ticket taking, ushering and advertising. Larry would stay in that role for 20 years.
Shortly after resigning, Larry needed to come to Brisbane for medical treatment and remembers the CEO of the Council tracking him down at the Royal Brisbane Hospital to offer him a job elsewhere in the Council because of all the very favourable comments he had received about Larry from theatre goers and others in the Council. Larry was thrilled at the offer but respectfully declined and went on to retire in 2006.