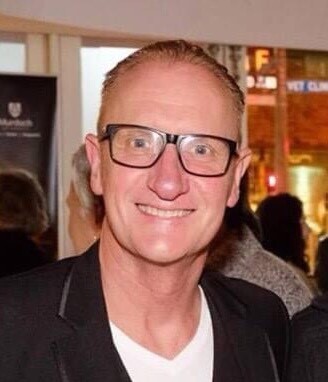 IAN HALE – WESTERN AUSTRALIAN PIONEER OF THE YEAR 2021
Ian first commenced in the WA film industry in 1993 as a sales booker with United International Pictures (Paramount/Universal/DreamWorks/MGM). In 2003 UIP split, and Ian took on the role as WA/SA/NT State Manager for Paramount Pictures, with Paramount adding Transmission Films to their theatrical distribution slate in 2008.
After Paramount decided to close their WA branch in 2013, Ian took a u-turn in his career when he was given the opportunity to go into partnership with The Backlot Cinema, opening the boutique 50 seat state of the art cinema to support the WA Film industry.
The Backlot integrated into its design facilities the ability for post-production for local film makers and with this innovation, Ian was able to follow his passion of supporting local filmmakers to bring their projects to life. In doing so, Ian worked as an Executive Producer on West Australian Feature Films, Meal Tickets and Screenwest funded The Furnace and came to the realisation many films that didn't have distribution deals or funding deserved a theatrical release in cinemas. To counterbalance this shortfall, in 2020 Ian launched his own theatrical distribution company in HALO Films.
Under this new banner Ian has served as an Executive Producer on feature films, The Xrossing, Greenfield, The Last Horns of Africa. Ian's latest project is Executive Producer on the big budget WW1 Film Before Dawn due for release in 2022.
This foresight has allowed these films to be seen on the big screen by the public and earn critical praise locally and internationally as well as establish box office revenue, helping in the ancillary sales of the films and giving them a presence in the market.
Since 2014, Ian has served as Chairman of the Board for the Revelation Perth International Film Festival and has assisted to bring the festival from small beginnings in 1997 to an internationally recognised alternative film festival of which he is very proud.
In addition to his work in the film industry, Ian is an avid supporter of local charity groups. For 20 years he volunteered for The Esther Foundation predominantly as a Basketball coach and mentor to young women, many of which have, under his guidance, had great success both on and off the court. In 2015 this selfless act saw Ian awarded the Rotary WA Volunteer of the Year Award.
In addition to this Ian has served as a Director on the WA Motion Picture Benevolent Fund for over 20 years, with his fondest memories of picking Arthur Stiles up from his home for the meetings in Fremantle, sharing the time together to discuss their mutual love of the film industry, Perth and cricket!
Ian still has many goals to achieve in the future in an industry he is proud to have served for nearly 30 years.