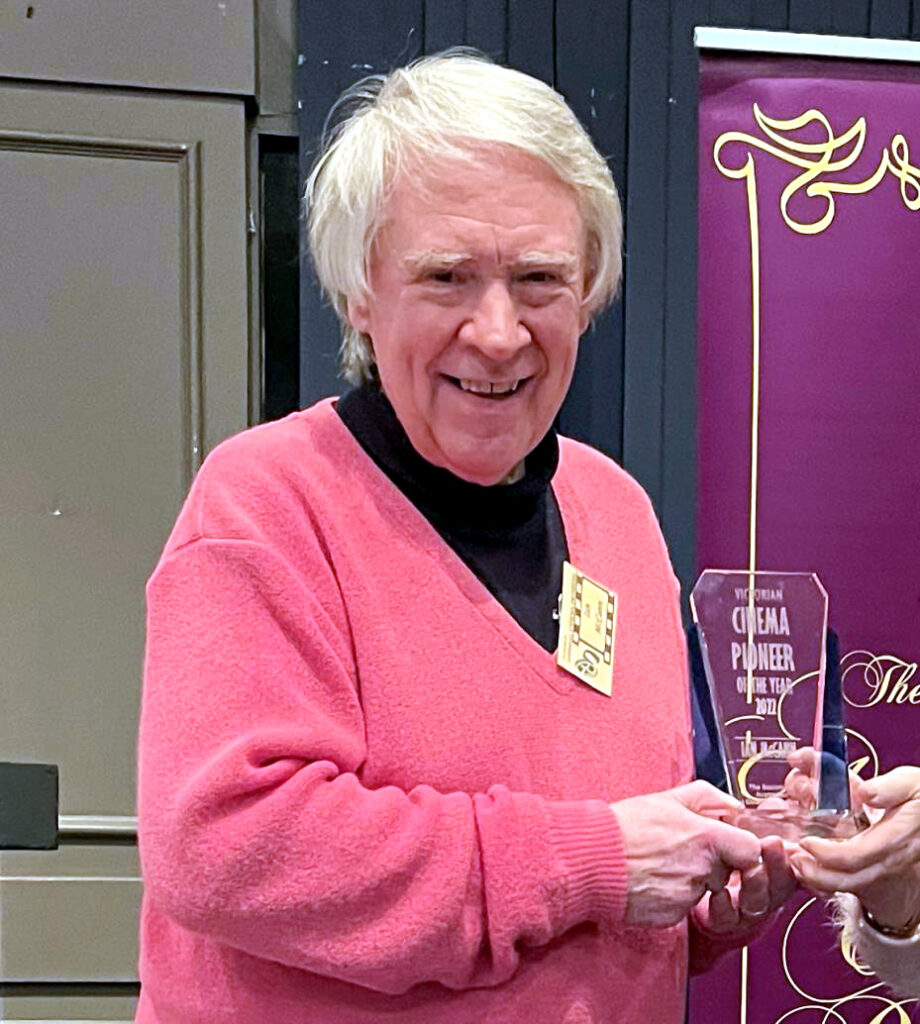 IAN McCANN – 2022 VICTORIAN CINEMA PIONEER OF THE YEAR
Ian McCann started his esteemed cinema industry career at Greater Union in 1966 in the publicity, advertising and promotions department. He spent three years in this role, and his obvious dedication and talents were recognised when he was then the youngest person ever to be appointed to theatre management with Greater Union. He undertook this role for three years in various locations.
Ian was then transferred to GU's head office in Market Street Sydney, where he worked under Ray Steele in advertising and publicity, which was then followed by another stint in theatre management including as Assistant Manager to Buddy Scott at the beautiful State Theatre.
Ian then departed GU and became a program booker for APS, a company owned by the 7 & 10 TV networks – a job that lasted two years. He then returned to Melbourne to become the movie programmer for ATV0 (now Channel 10). After three years in this role, in 1981 the opportunity presented itself to achieve an ambition Ian had carried since childhood – to run his own theatre.
This was in Mornington, and Ian has successfully operated the same Mornington Cinema for 41 years. It is currently closed for relocation and upgrade, but Ian is optimistic that it will be up and running again in early 2023.
During the recession of the late 1980s business was very tough so Ian applied for and was appointed State Manager for Hoyts Distribution by Tony Malone. For three years, Ian juggled his day job with Hoyts and his own theatre at night.
During the mid 1980s Ian had also operated one screen of a Twin Cinema in the city, showing mostly re-runs, but while moderately successful he eventually decided to give that away as, in his words:
"It had to be one or the other…and my heart was really only in Mornington".