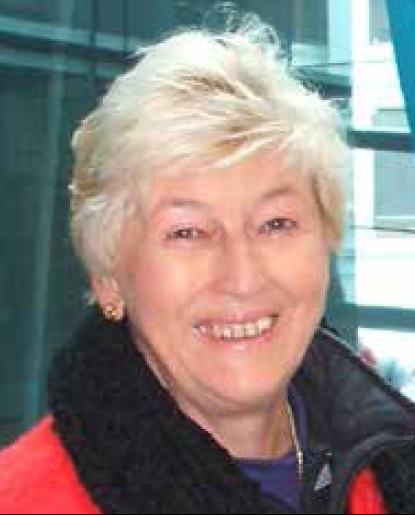 Marlene Gregory (nee Shaw) began her lifelong love of the film industry in 1958 as an usherette at Greater Union's Majestic Theatre in Launceston, Tasmania. She later transferred to the ticket box/booking office which was located in rather cramped conditions between two sets of marble stairs.
Marlene relocated to Adelaide in 1961 and commenced work in John Martin's Theatre Booking Office where she processed bookings
for selected city theatres- Clifford Theatre Circuit along with many live concerts including The Beatles, Michael Edgley's Great Moscow Circus, Adelaide Festival of Arts and many other productions.
Whilst working at John Martin's, Marlene met Trevor Gregory and their first date was to see West Side Story, still one of their favourite films. They married in 1965 and settled in Adelaide to raise their family.
In 1967 Marlene received a call from Greater Union's State Manager, Jim Begg, to work in their Treasury Office. This led to working as a ticket seller at Wests Theatre, State Theatre and Sturt Cinema on some major films – Bridge on The River Kwai /Lawrence of Arabia/Eddie Duchin Story / Cat Ballou and Picnic.
With a young family Marlene sought casual work at HOYTS and worked at Regent and Midcity Cinemas with Managers, Ted Winter,
Rex Vincent, Ian Strain and John Cronin.
Her love of the Regent Theatre led her to volunteer as programme seller at the closing night performance of the original Regent in 1967 and again in 2004 when the re-modelled Regent Cinemas closed.
At HOYTS Regent Cinemas Marlene worked on several blockbuster movies including Star Wars series/ many of the 007 Bond movies / Close Encounters of The Third Kind /Rocky movies / Gandhi/ Man From Snowy River/Phar Lap and Crocodile Dundee.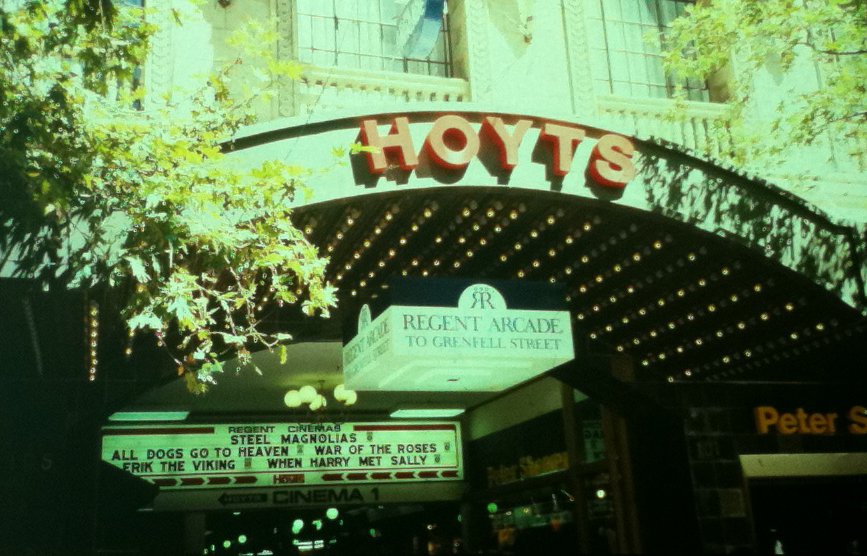 Marlene has spent many hours volunteering for many film industry groups including: AnnualMovie Ball Committees, SA MPI Provident Fund, MEAA (HOYTS Representative), HOYTS Regent Reunion Committee, MPI Club of SA (Current President), and Co-ordinator of Annual Academy Awards SA Luncheons.
Marlene's lifetime dedication and loyalty to the SA Motion Picture Industry has been outstanding, and is now recognised with her being awarded the 2019 South Australian Cinema Pioneer of the Year.
Congratulations Marlene Gregory.