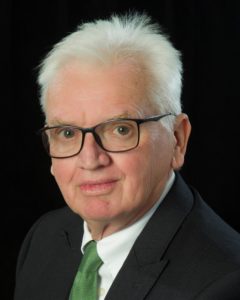 To all Australian Cinema Pioneers Members,
The National Executive Committee and I send you this message of concern and support during the difficult time of the coronavirus crisis. In the first place we wish for health and strength for all of our members, especially those of you who are among the most vulnerable.
The virus has had a catastrophic effect on every sector of our industry, employers, employees and the retired alike. Businesses and individuals have been hit hard by cinema closures and the suspension of production, as have associated activities such as freight and travel, equipment and facilities, professional services and publicity. Superannuation and investments have taken a severe blow.
We are all, each and every one, responsible for basic health and hygiene care such as hand washing, self-isolating and avoiding contact with others in public places.
Our first message of support is – you are not alone, we're all in this together. As Pioneers we share a passion and a resilience that will see us through these bad times.
Our second message is – if you need help, ask for it, and there are many sources.
The national and state governments have a range of support mechanisms available for individuals, companies and organisations. Although they may be slow, cumbersome and (by nature) bureaucratic they do offer valuable support. Retirees in particular can access information and assistance online at https://www.servicesaustralia.gov.au/individuals/subjects/affected-coronavirus-covid19 or call the Older Australians line on 13 2300.
Banks have all set up a range of services to assist affected customers, both corporate and individual – check their websites. The Commonwealth Bank, in particular, placed a big and useful advertisement in major newspapers last week, Thursday 26th March, and have further information at commbank.com.au/coronavirus
Industry associations and MEAA (Media Entertainment and Arts Alliance) are a good source of information – see their websites. They are can offer help and advice for industry-specific assistance. For example, Screen Australia has amended its terms of support to reflect current realities.
Help may be available from industry benevolent and provident societies in each state, but please remember their resources are quite limited. A useful perspective is provided in the recent email to Victorian members from state president Derek Screen, https://mailchi.mp/07a77074de07/an-important-announcement-march-20-1946385. The other state benevolent/provident societies are New South Wales, Queensland, South Australia and Western Australia. They can be reached either directly or via state presidents and secretaries on the Pioneers website, http://cinemapioneers.com.au under "Useful Links" or "Contacts".
Below this email there are further links that may be helpful.
Our third message is – help if you're able to do so. We can stay in touch with and support others we may know who are isolated or disadvantaged in some way. A friendly phone call, a bit of help with transport, some shopping dropped off, help with IT – all are appreciated. If you're able to donate to your state benevolent/provident fund you will be directly helping an industry colleague.
Our fourth message is – stay in touch. With each other, with Pioneers, with the wider world. Remember that many municipal libraries offer e-books on loan, free and accessible from your home, just sign up as a library member. Read and contribute to our Facebook pages. Be active on social media. Use online resources for information and entertainment – many theatre and opera companies are streaming performances, and many major galleries are offering virtual tours. Keep in touch with what's on offer via your Facebook news feed, and The Guardian has published a useful guide:
https://www.theguardian.com/lifeandstyle/2020/mar/20/livestreaming-schedule-music-art-literature-and-events-from-australia-and-beyond?utm_term=RWRpdG9yaWFsX0d1YXJkaWFuVG9kYXlBVVMtMjAwMzI2&utm_source=esp&utm_medium=Email&CMP=GTAU_email&utm_campaign=GuardianTodayAUS
Our final message – for today – is take care, stay healthy and get in touch if we can help.
Many of our members do not have access to email or the internet. We will be posting letters to those members, but meanwhile please stay in touch with friends and colleagues past and present who may not have internet access, and pass on any information that might be useful for them.
Russell Anderson
National President
The Society of Australian Cinema Pioneers
Here are some further links that may be useful:
https://www.meaa.org/news/accessing-centrelink-payments-during-coronoavirus/
https://www.screenhub.com.au/news-article/career-advice/covid-19/jini-maxwell/how-to-apply-for-the-centrelink-coronavirus-supplement-as-a-sole-trader-260088
https://www.artswellbeingcollective.com.au/resources/covid-19/